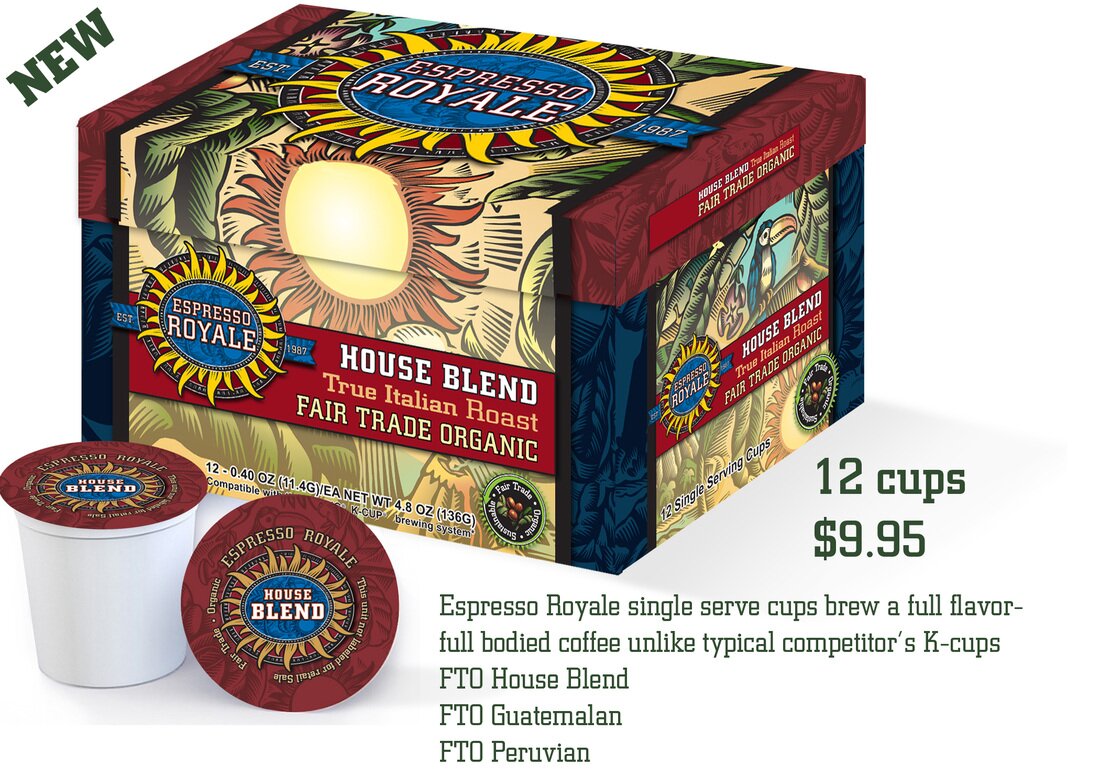 We haven't been too interested in K-cups because they typically extract too fast, they are weak and poor quality - Until Now!
We have found a way to slow the extraction to 50 seconds and extract a full bodied, rich cup as good as what we brew in our shops.
These 12 cup boxes are fully recyclable except for the tin foil lids on the cups so you can feel good about the packaging and great about the quality.
The cartons themselves are beautiful and a proprietary design. Instead of the tear top K-cup box, these cartons are like little treasure chests with a hinged lid. You will like these boxes so much you will keep a few around for nicknacks and be proud to display on your kitchen counter.
Next up will be 18 count boxes and then large quantity boxes for the office and the serious coffee drinkers.
The current flavors are House Blend fair trade organic, Peruvian fair trade organic and Guatemalan fair trade organic. We will be adding Hazelnut soon.
Ask your grocer to carry these high quality cups and put them in touch with us.