Roast your own fresh green coffee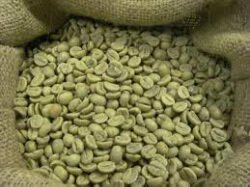 If you want to try the craft of home roasting fresh coffee, Espresso Royale has a big variety of high quality, high grade beans from around the world. We can sell in small quantities to help you get started.
One of the simplest ways to roast at home is with an air popper. Another way is to pan roast or oven bake.
But there are some very nice home roasting machines too.

Sold by the Pound $4.25 - $10.25

Wholesale green coffee beans can give individual consumers, grocery store owners, and even coffee proprietors the opportunity to create their own unique tastes and blends. When you buy green coffee beans online, you can roast them on your own to create a flavor profile that is unique according to the roasting method you choose.

---
New Coffee Arrivals!
Congo, Uganda, Papua New Guinea, Haiti Blue Mountain, Tanzania, Burundi, Ethiopia - see the blog - click here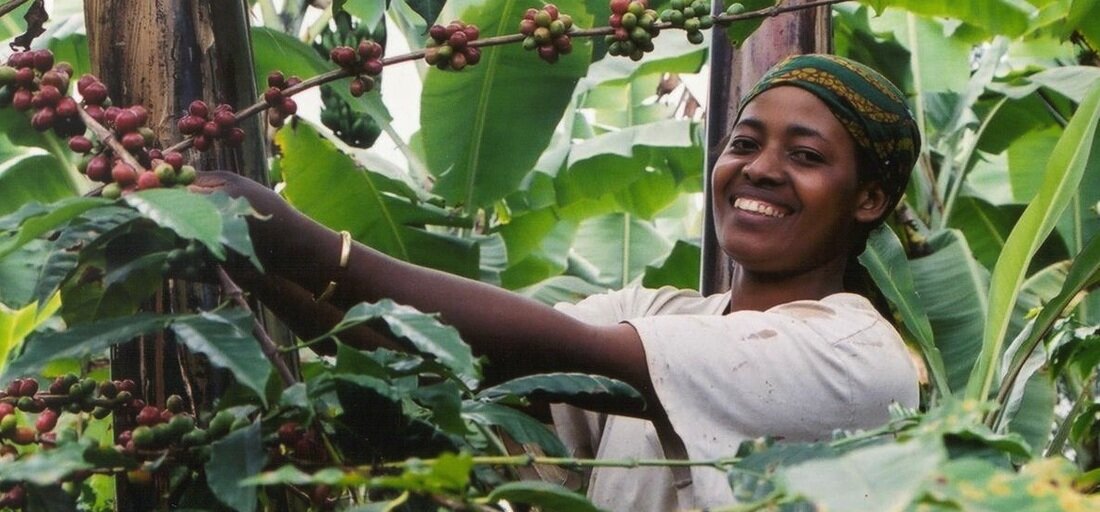 Purchase Green Coffee beans with the "buy" buttons below
Fair Trade Organic Certified is denoted "FTO"

Flavor profiles, blending, peak roasting

A specific coffee will have different characteristics depending on the degree and type of roast.
Roasting hot and fast will retain some of the brightness and acidity. Low and slow and the coffee will be less acidic and take on more caramel and chocolate flavors. For the classic Moka Java you can mix Ethiopian and Sumatran coffee. It's not just a classic from history but a nicely balanced blend. Colombian beans are well balanced by themselves. Mexican and Guatemalan tend to be more complex, spicy and lingering. Nicaraguan can be floral, chocolatey, and if roasted hot and fast can have a nice brightness. Robusta is used in espresso blends to boost the crema. It is also used to boost the caffeine content. We generally have more than the above coffees rotating in and out so if you are looking for something unique email us.

Peak roasting technique - roast to the first hint of first crack (popping sound) and remove a tablespoon of beans into a marked cup, continue roasting to second crack removing some beans every 15-20 seconds. You will have 5-7 samples and it's important to have a helper note the time and label each sample. Grind and cup each sample looking for aroma and flavor that you think is best. Coffees roasted only to first crack may exhibit fruity flavors and aromas, past first crack you will experience cookie, spice, vanilla, fruit. All the way to second crack and beyond you will get into nutty, chocolate, caramel.


ARC Roaster - 300-700 grams for small batch artisan roasting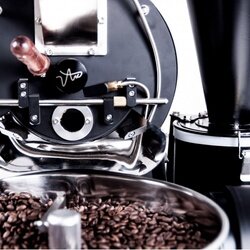 ---
Air Roasting - (Video Below)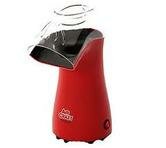 There are a lot of very good home roasting devices on the market. They start at about $85 and go up to thousands. If you just want to give this a try before making a big commitment - nothing beats the air popper.
You can roast in a pan or in a pop corn maker with the stirring paddle, but a couple things happen when roasting.
There is an outer hull called "chaff" that will blow off during roasting and the air popper blows this into a bowl.
Also there is some odor and smoke that can be a bit unpleasant depending on your senses.

---
How to Purchase Green Coffee

It is easy to shop green coffee at the Espresso Royale website; the premium green coffee is sold by the pound as whole beans that have not yet been roasted. You can purchase beans from various places around the world, including Mexico, Guatemala, Nicaragua, Peru, Ethiopia, Sumatra and others. You can purchase several to create your own blend, or you can purchase just one and enjoy the distinct flavor from that part of the world. Five and 10 pound bags of beans are also available.

How to Roast

Consumers or café and restaurant owners may benefit from roasting their own wholesale green coffee beans because it provides something different and unique that can't be experienced anywhere else. Some of the most popular roasting methods include fire, pan, oven and air popper. The air popper is the favorite choice for many since the husks removed during the heating process are removed and much of the odor associated with the roasting process is contained. In fact, an electric air popper can be used outdoors to prevent those odors from entering the home.

If you want more control over the flavor of your coffee, then it is always a great idea to buy green coffee online. This way, you can develop not only your own personal roasting process, but also your favorite blends that you – or perhaps even your customers – won't be able to find anywhere else.